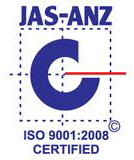 Notice Board
No of Visitors
Jamshedpur Technical Centre Blog
Instrument Technician Course..!!
Posted on
2013-10-14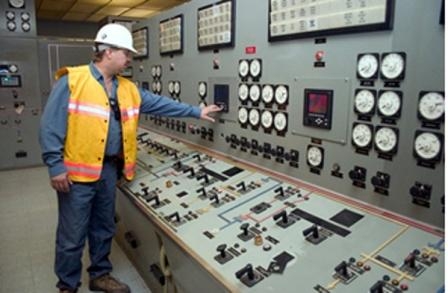 Instrument Technician installs, tests, repairs, inspects and maintains metering and recording instruments, controlling devices, data logging and display equipment, communications and telemetry systems. It is the performing of required work related. Instrument Technician has the ability to install, troubleshoot, maintain, document and repair different types of industrial instrumentation. Some even repair musical instruments and it takes special skills to repair strings, buttons and cords. The Instrument Technician has multiple tasks and skills such as higher level of knowledge, abilities which consist of trouble shoot telemetry, Supervisory Control and Data Acquisition (SCADA). Also it includes software system and programmable logic control (PLC). After you worked as a Instrumentation technician 1 for 3 years or by substitution that has the same amount of experience as a Instrument Technician, you are eligible to advance to level 2. Before advancing to the level 2 instrumentation technician, you must also "meet requirements" for evaluation. Incumbents from both levels must always be prepared to be called in on duty or emergency call outs. Instrument Technician usually start out as an assistant then to a professional technician. They must have a strong skill in written communication and oral. They need to be able to communicate well with customers and be able to help and ask questions about what needs to be done. Instrument Technician should have knowledge of various electrical technicalities because most workers don't work with on electrical tools until they have further education training.
Instrument Technician are responsible for the design, construction and maintenance of instruments and entire instrumentation systems considered being the eyes and ears of any industrial undertaking. The type of instruments needed for ensuring better quality and efficiency of the end product are decided by an instrument Technician . responsibile for installation and commissioning. as well as trouble shooting.n instrument is a device that measures and/or regulates process variables such as flow, temperature, level, or pressure. Instruments include many varied contrivances which can be as simple as valves and transmitters, and as complex as analyzers. Instruments often comprise control systems of varied processes such as refineries, factories, and vehicles. The control of processes is one of the main branches of applied instrumentation. Instrumentation can also refer to handheld devices that measure some desired variable. Diverse handheld instrumentation is common in laboratories, but can be found in the household as well. For example, a smoke detector is a common instrument found in most western homes.
Instrument Technician is a person who design, construction and maintain an instrumentation system. These includes plant automation, process measurement.
As an instrumentation engineer i work with gvk power plant i have look over the main control system, and sub control systems. His job is mainly depends on getting the accurate data from all equipment and maintain record manually and automatically.
You may see how an cool drink fills into bottle exactly in time, traffic lights shows exact time interval and Alarms in an mall blow when in case of fire. All are closely designed, monitored by respective Instrument Technician

This job is a critical job. If you want to see money do not depend on luck. By your own admission, not all joining MAS are lucky. What happens if you are not one of those "lucky". That is why dad says join instrumentation. I guess Instrumentation is not a very difficult subject if you can learn MATHS and physics. If you do, take instrumentation and learn that subject.
If you are not good in them or dislike them, then you have to hope that you will be lucky..